Check & Keep: Plenary Programme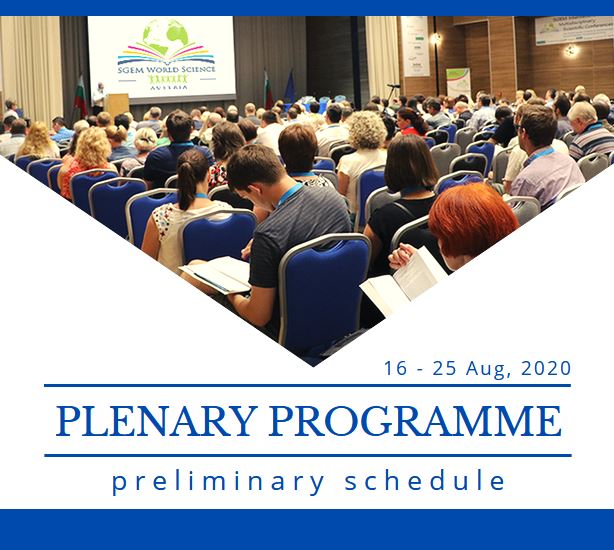 In less than 20 days the 20th International Multidisciplinary Scientific GeoConference SGEM2020 is going to start!
As this year is the 20th anniversary of the conference, we are extremely glad, that so many important scientists will take part in the different sessions with their highly valuable research!
We are happy to share with you the preliminary program of the conference -
plenary programme link
Please be aware, that you must consider the day and time of your presentation, when you are preparing your travel arrangements or daily schedule (if you are a virtual presenter).
All authors, who are still expecting the review of their articles, will be included in the program when they receive the confirmation for acceptance of their paper.
We would like to give you a small update of the situation in Albena: The tourist season started month and a half ago and is going full speed with tourists arriving from all around the world. The hotels and other facilities are open and keep the disinfection and safety measures prescribed by the government. After a few days of increase, the number of new cases in Bulgaria started going down again and is bellow 5% of all people tested.
We are eagerly looking forward to meeting you all in our conference halls or online during the virtual sessions!