New date for the 20th SGEM Annual GeoConference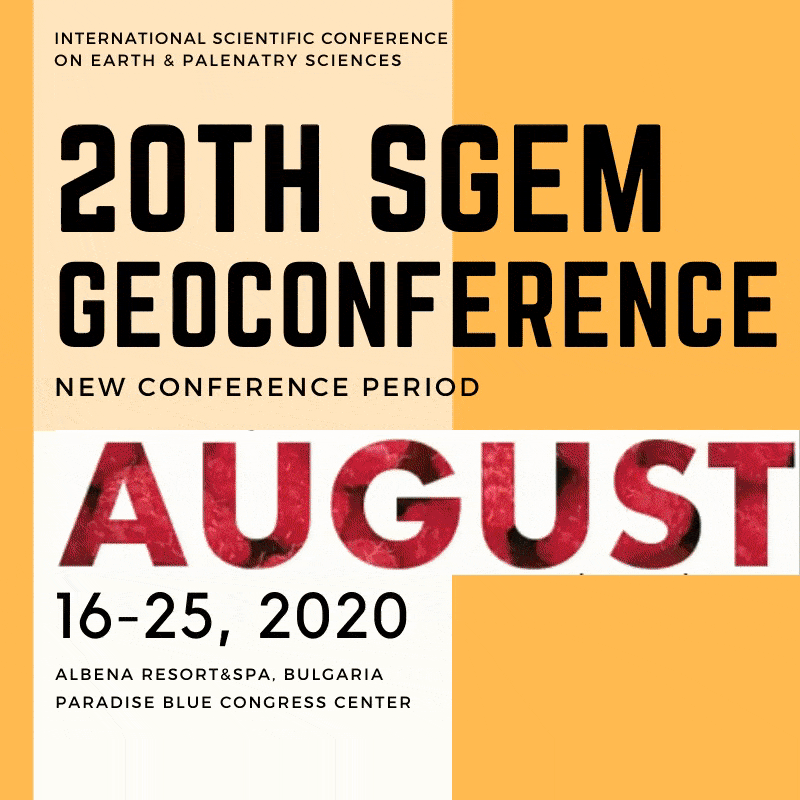 In view of COVID-19 world pandemic situation and its last decreasing phase, SGEM International Scientific and Organizing Committee are announcing today the new period of the 20th International Scientific GeoConference. SGEM 2020 is rescheduled for 16-25 August, Albena Co.
This has been a difficult decision, but necessary to ensure the health and safety of our attendees, as well as the quality of the event. SGEM scientific community is our number one priority and in this regard we are keeping in close contact with health authorities in the Bulgaria and monitoring advice from the WHO.
As you know, the epidemic reflections in Bulgaria and the whole region are minimal. Happily, most of the EU countries are starting to remove step by step the safety measures. All airline companies offer the option of changing dates, without additional charges, as part of the recovery world plan. The summer touristic season in Bulgaria will start in the beginning of July and by then it is expected all services and facilities regarding travel, flights, bookings etc. to be renewed and back to normal.
That gives us the confidence that in August the whole country and especially the Albena resort will be safe and sure for all its guests, with normal day-work, touristic services, regular summer-schedule flights and full entertainment facilities.
This postponement, while unfortunate, gives us the opportunity to pursue an even higher quality in our plenary programme, workshops and extended activities.
We warmly invite you to join us in August for a fantastic anniversary event, which will be hosted again in the charming Paradise Blue Congress Center, on a few steps from the Black sea beach.
We are fortunate that these new event's dates could be confirmed at the same venue.  
We are working as speedily as possible on the impact of the new date and the implications for the planned programme. Even so, this may take time to clarify some program details and we trust everyone will bear with us while we confirm the details. We are committed to providing information as soon as it is available and will be making regular contact with all participants via direct emailing at
This email address is being protected from spambots. You need JavaScript enabled to view it.
or
This email address is being protected from spambots. You need JavaScript enabled to view it.
.
We are confident that intending participants, speakers, lecturers and delegates will understand the reasons for this decision and sincerely hope all those involved will be able to join us in August.
If already registered,
your registration will remain fully valid for the new dates. Those of you who have already booked hotels, please re-book the time of your staying online via the conference web site or write us an email with the new preferred by you dates.
For those colleagues, who still feel discomfort and have doubts of joining the conference, we are ready to make another compliment and
extend the deadlines for registration, abstract submissions, payment etc. (including the Early bird registration).
/
New Dates & Deadlines
/
We are also ready to go one step further and provide all participants, registered now as
Virtual Participants
, the opportunity to change their type of participation to a Lecturer type and join us in person for this upcoming anniversary event.
At this stage we appreciate your forbearance while we devote our energies to providing members, participants and delegates with an outstanding anniversary event in August
In the meantime, we sincerely wish that everyone can stay safe and healthy.
We look forward to seeing you in sunny Albena this August.
4th of May, 2020