The XXIIIth International Multidisciplinary Scientific GeoConference S G E M 2023

will be held in the biggest and most modern Bulgarian seaside resort and SPA Albena Complex, near Varna city, Bulgaria, in brand new 5 star, hi-teched Congress Centre MARITIM PARADISE BLUE.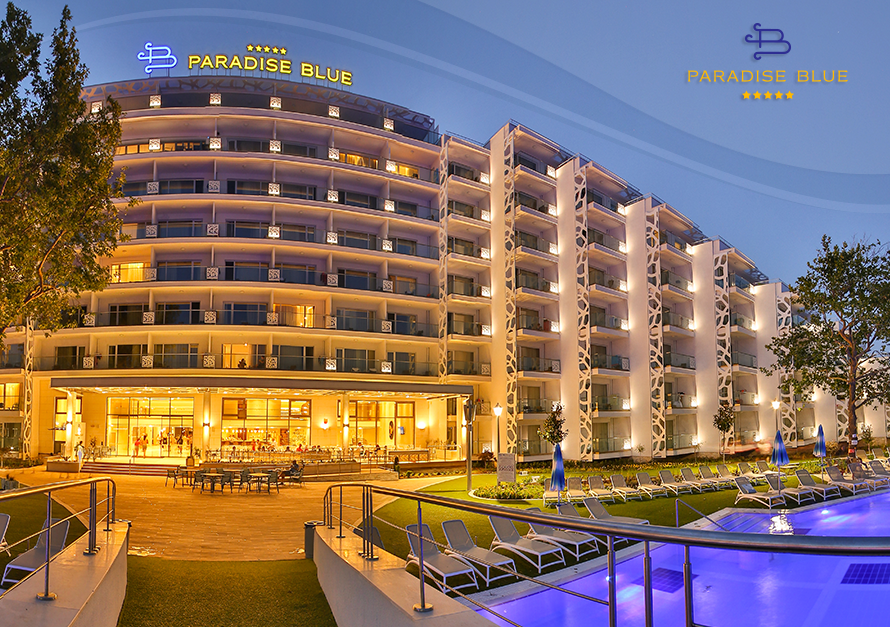 Albena is one of the most beautiful sea resorts on the Bulgarian seaside. This is the place where the sea meets the sand.
Sea, sand and tranquility! The Thracians have called this locality the "Valley of the spring" and the Romans – geranium, health. For millions of tourists coming from all around the world, this is the most suitable destination for a perfect vacation due to its infinite golden sand, the caressing sea and the pure air combined with picturesque hotels and warm hospitality.
The foremost superiority of Albena is the clean and golden beach shore, famous for its silky sand. The best beach in Europe is 6 km long and is wide up to 150m with a fleet and shiny seawater. The resort is the possessor of the "Blue Flag" award for its ecologically clean sea and beach, due to the high degree of oxygen consistency in the air deriving from the proximity to the unique nature reserve "Baltata". This reserve is spread on more than 18 hectares, possesses an impressive Europe-dense forest, and is home to more than 250 plants, some of which are extinct.
With more than 40 hotels in the resort, the guests have a great opportunity to choose an accommodation on the seashore or in the park zone among fantastic nature and breathtaking sea views. In addition, 42 types of sports can be practiced on the territory of the resort, as there are 7 football stadiums, a hockey field, 13 outdoor and 4 indoor pools, 3 golf courses nearby, and a brand new aqua park. Served by professionals, the hotels offer everything a guest needs for a fulfilling and relaxing vacation – indoor pools, outdoor pools, SPA centers, comfort rooms, restaurants with rich traditional and international cuisine, and high-quality eco products, many of which are cultivated in Albena's fertile territory.