The arranged workshop session arranged for this edition of the  SGEM GeoConferenc 2021, are the right place for professionals to obtain the information on the latest developments in their field and to indulge in specific topics. During these intensive discussion forums and  brainstorming sessions, which involves different role-play and problem solving by participants, we are expecting every participant to contribute thoughts and solutions to the end objectives.

All SGEM participants are welcomed to freely join the down described workshop sessions!

workshop speakers
---
WORKSHOP SESSION:PLATFORM Tools for Project Initiation and Development
Date : 17 -18 August, 2021

Time /
Place : 09.30 - 13.00 h. / ( Workshop Session - Part I / Part II )
Conveyor : Prof. DSc. Rodney Stevens
, University of Gothenburg, Department of Earth Sciences, Sweden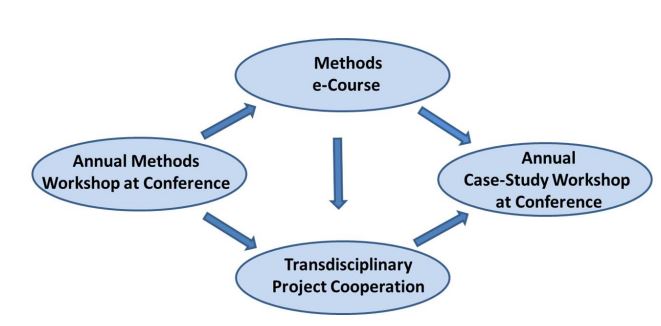 This workshop has two main goals:

Day 1 / 17 Aug, 2021
To introduce system modeling as a cooperative PLATFORM for project initiation (problem characterization and system insights, stakeholder identification and network construction). Examples will illustrate how these tools are used in selected case studies, but new proposals will also be lifted for further development.
Day  2 / 18 Aug, 2021
To apply the understanding of each case-study system toward the necessary steps for project development and implementation (inclusion of new partners with relevant knowledge and responsibilities, support form governmental, private and NGJO stakeholders, and local residents). Examples will illustrate these steps with specific case studies, hopefully with relevance for new project ideas that arise during the workshop.


---
WORKSHOP SESSION: "SHUMAN LIFE RELOCATION TO OUTER SPACE – VISION OR REALITY?"
Date /
Time :19 August, 20210 / 15.00 - 17.30
Place : Workshop Session Hall
Conveyor : Prof. Dr.-Ing. habil. Ildiko Tulbure
, University "1 December 1918", Romania

Source: https://www.spacex.com/human-spaceflight/mars/
Proposed workshop entitled "Human Life Relocation to Outer Space – Vision or Reality?" is thought as a follow-up workshop of the one organized and held by myself in 2018, entitled "Shaping Sustainable Settlements", more exactly on July the 6th, 2018 in the context of your SGEM2018 Conference.
Currently proposed workshop is planned to integrate and cover almost all topics and sections of the SGEM2021 Conference with its 28 scientific fields, this means that all conference participants could have interest in joining proposed workshop. In fact, the vision of succeeding in the future relocating human life to space by shaping various human settlements, i.e., villages, and cities in the Outer Space together with corresponding infrastructure is related to various fields related to the conference topics.