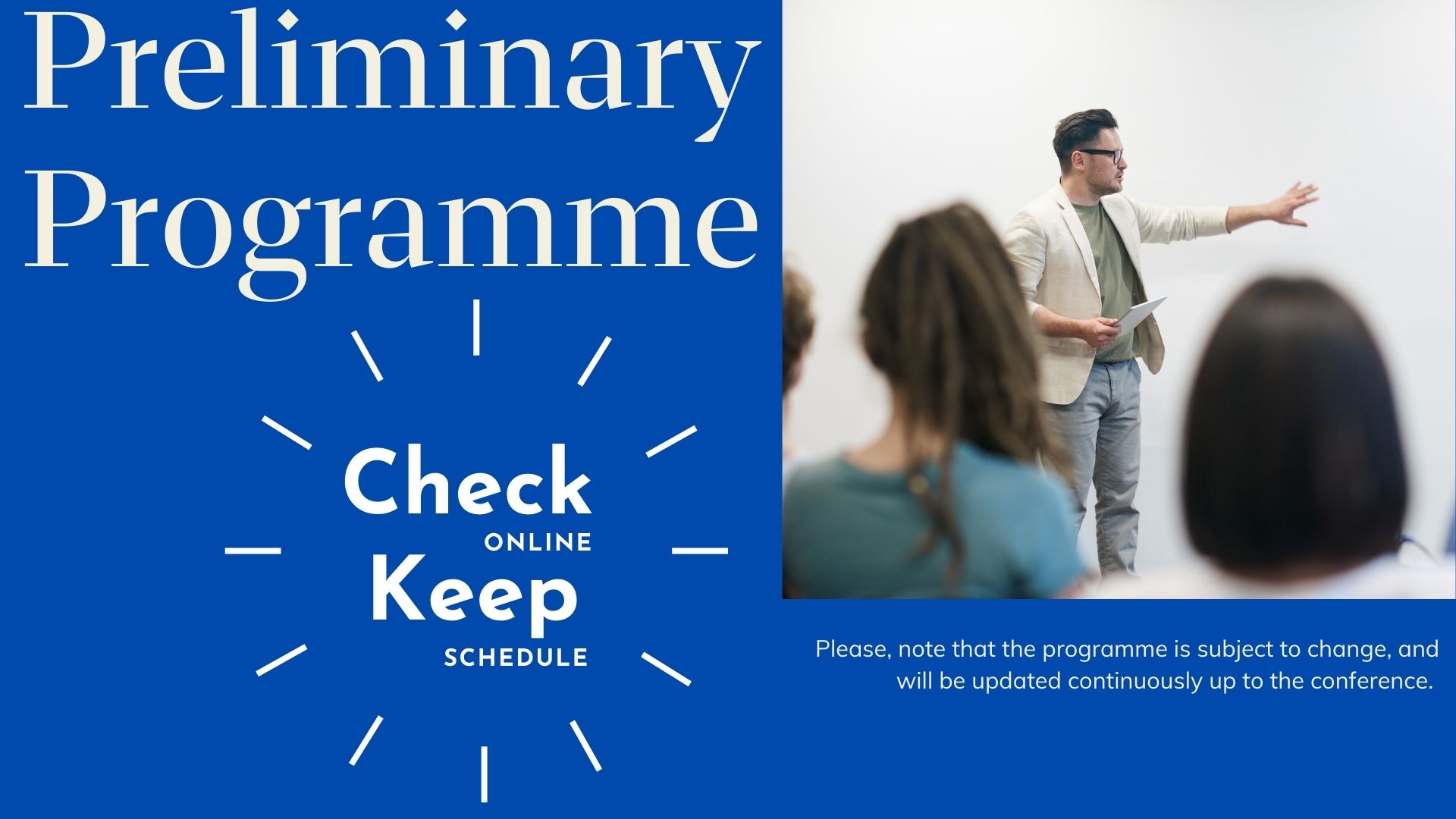 Conference venue: Paradise Blue Congress Centre, Albena Co, Bulgaria
Participants' registrations

and accommodations - 14 Aug & 15 Aug, 2021, Paradise Blue Congress Center, Albena Co.;

Conference plenary sessions

- 16 Aug - 22 Aug, 2021;

Morning/Afternoon Plenary Oral and Poster sessions

will be conducted simultaneously in 3 conference halls: SEA Hall, POSTER Hall, WAVE Hall


Virtual presentations

will be arranged in respect to the general conference programme: WAVE Hall

Workshop presentations

will be arranged in respect to the general conference programme: WAVE Hall
Plenary Programme 2021
Updated: 17 Aug, 2021

Remark: We kindly ask each speaker to keep the exact day and time of his presentation in regard to the published plenary programme!
--->
-->
workshop sessions
WORKSHOP SESSION: PLATFORM Tools for Project Initiation and Development
Date : 17 -18 August, 2021   (Part I / Part II)
Time: 09.30 - 13.00 h.
Place
: WAVE Hall

Conveyor : Prof. DSc. Rodney Stevens
, University of Gothenburg, Department of Earth Sciences, Sweden
Day 2 / 17 Aug, 2021
To introduce system modeling as a cooperative PLATFORM for project initiation (problem characterization and system insights, stakeholder identification and network construction). Examples will illustrate how these tools are used in selected case studies, but new proposals will also be lifted for further development.

Day  3 / 18 Aug, 2021
To apply the understanding of each case-study system toward the necessary steps for project development and implementation (inclusion of new partners with relevant knowledge and responsibilities, support form governmental, private and NGJO stakeholders, and local residents). Examples will illustrate these steps with specific case studies, hopefully with relevance for new project ideas that arise during the workshop.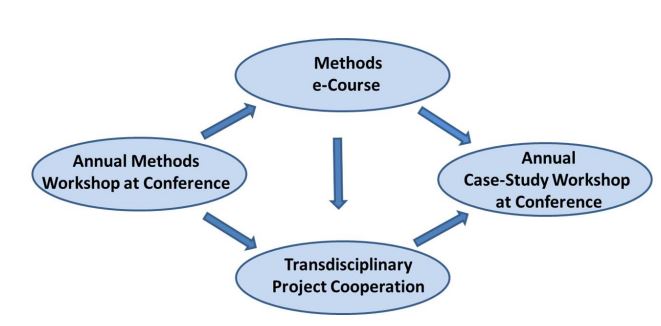 ---
WORKSHOP SESSION: "HUMAN LIFE RELOCATION TO OUTER SPACE – VISION OR REALITY?"
Date: 19 August, 2021
Time : 14.3
0 - 17.30
Place :  WAVE Hall

Conveyor : Prof. Dr.-Ing. habil. Ildiko Tulbure
, University "1 December 1918", Romania
Proposed workshop entitled "Human Life Relocation to Outer Space – Vision or Reality?" is thought as a follow-up workshop of the one organized and held by myself in 2018, entitled "Shaping Sustainable Settlements", more exactly on July the 6th, 2018 in the context of your SGEM2018 Conference.
Currently proposed workshop is planned to integrate and cover almost all topics and sections of the SGEM2021 Conference with its 28 scientific fields, this means that all conference participants could have interest in joining proposed workshop. In fact, the vision of succeeding in the future relocating human life to space by shaping various human settlements, i.e., villages, and cities in the Outer Space together with corresponding infrastructure is related to various fields related to the conference topics.
Source: https://www.spacex.com/human-spaceflight/mars/